When your colleagues are your friends
and your office in NYC you kinda gotta think,
"my 15-year old would be pretty proud right now".
Sx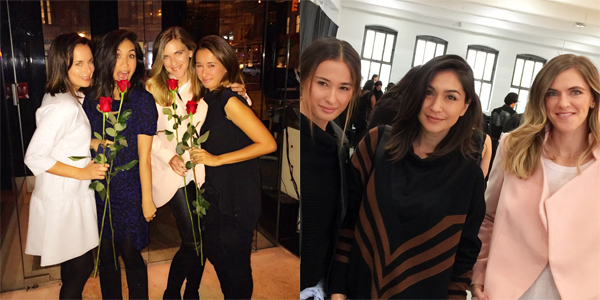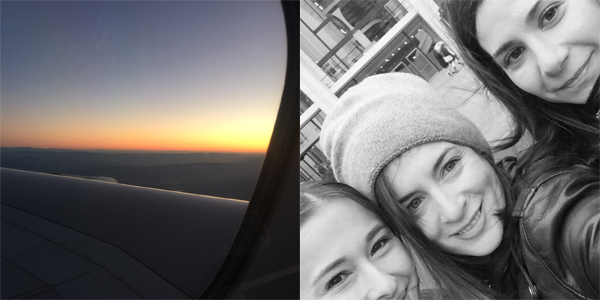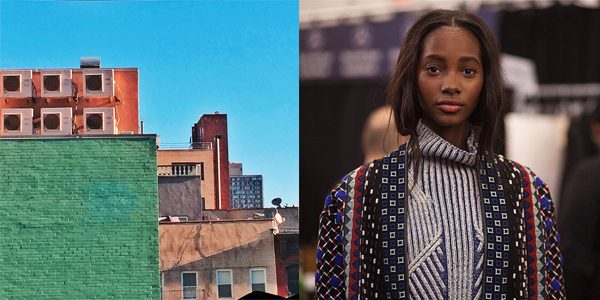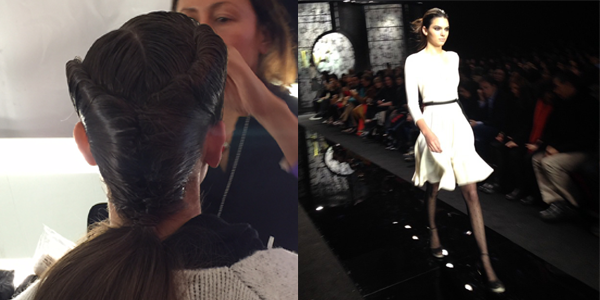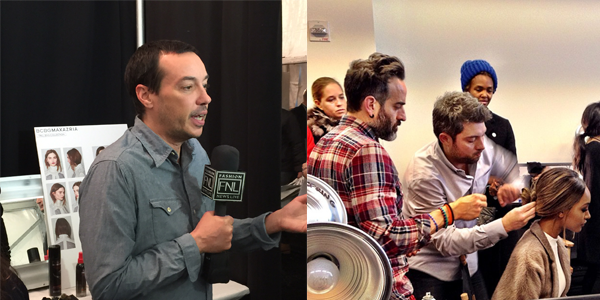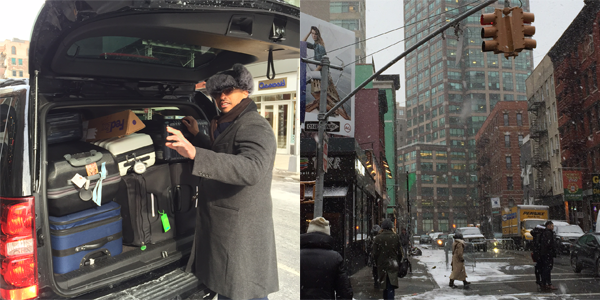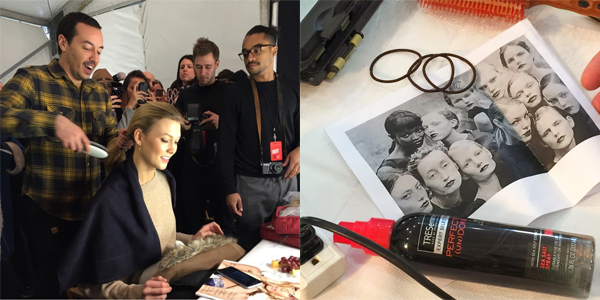 Pic details:
1. Valentine's Day Dinner: Me, Justine Cullen (ELLE Editor), Bronwyn McCahon (Cosmpolitan Editor) & Eleanor Pendelton (Gritty Pretty) // Backstage at Misha Nonoo with Tresemme.
2. Sunrise as we land in LA // At the Lincoln Center with Eleanore and Mineli Gagliano (Tresemme Brand Manager)
3. Room with a view at the Soho Grand // The hair look at BCBG by Hair Director Orlando Pita for Tresemme
4. The hair at Herve Leger by Orlando Pita for Tresemme // Kendell Jenner walking the catwalk at DVF, hair by Orlando Pita for BCBG
5. Orlando Pita being interviewed backstage at BCBG, where he used the new Tresemme Perfectly Undone range // Jordan Dunn with the finishing touches on her hair for DVF
6. Four girls = 12 pieces of luggage // Snowing and -17 in Soho
Karlie Kloss and Orlando Pita backstage at Caroline Herrara // The 90's inspiration for the Misha Nonoo show.